Stephen's real estate practice is focused on representing families, farmers, investors, developers, builders and lenders when they choose their landholdings.  To date he has placed more than $400 million worth of land under contract for his clients.
He holds a Master's Degree in Real Estate from Johns Hopkins University. Over the years he has been a member of the faculty of the Carey Business School at Johns Hopkins where he taught the Market Analysis course. He is a frequent guest lecturer at Morgan State University School of Engineering and Architecture speaking on the basics of land development.
He is a regular lecturer on land development topics to business groups, real estate professionals and investment students throughout Maryland.
He holds the prestigious credentials of Accredited Land Consultant as granted by the Realtors Land Institute. He is completing is course work for his CCIM (Certified Commercial Investment Manager) credentials. He serves on the board of the Maryland Building Industry Association Land Development Council .
A licensed real estate agent and project manager, Barb also manages Trinity Property Management and Trinity Church Management -- boutique real estate services firms founded to support the needs of real estate clients.
Says Barb, "We founded Trinity in response to a recurring situation: clients would contacts us to sell their property, but before the property could be listed, it needed substantial work to make it safe, habitable, and appealing to a buyer.  It was our job to take a marginal property and restore it to its full dollar potential."
"To prepare properties for sale," Barb explains, "we do what needs to be done. We have handled site cleanup -- including tires, asbestos, construction debris, fuel, and USTs.  We have also handled major construction projects: shoring up roofs and walls in historic buildings, electrical repairs, and even restoring plumbing systems when copper pipe was stripped from vacant buildings.  From construction to cleaning to staging and open houses, Trinity can handle it all."
Having worked with Hewlett-Packard and The Disney Companies, Barb is a believer in stellar customer service.  She brings her special brand of service and organization to her work with the other brokers at Maryland Land Advisors.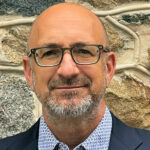 Nick Liparini
Western Region Vice-president
Direct: 410-977-0578
Email:
A graduate of the Real Estate & Economic Development Program at the University of Baltimore, Josh joined the team in the spring of 2011. Since that time Josh has been responsible for the sale of residential and industrial lands, churches, a school campus, and leased industrial, flex, office and retail properties among other transactions. He has a strong background in real estate auction marketing and sales as well, having been involved in real estate sales and auctions since 2004.
As a real estate auction marketer, Josh orchestrated over 200 auction events for land, industrial, offices, apartments and residential real estate. From 2004 to 2008, he was the top auction sales producer on a team of 30 associates. Josh has solid experience in tailoring real estate agreements to purchase, sell, lease, finance, option, assign, 1031, and otherwise control real estate.
Active in the local and regional development industry, Josh is a Young Leaders Committee member of the Urban Land Institute (ULI) Baltimore, a member of the NAIOP Baltimore Chapter and Accredited Land Consultant (ALC) candidate.  Recently, Josh was named treasurer for ULI-District Council Baltimore.  Click here to see the announcement in the Baltimore Business Journal.
Prior to his real estate career, Josh completed a five-year active duty tour with the US Army Engineers, both stateside and abroad.