Pennsylvania Land Associates - Real Estate Investing
An affiliate of Pennsylvania Land Advisors' consulting arm, Pennsylvania Land Associates focuses on real estate investment.  In collaboration with industry associates, we partner with land owners who wish to increase the value of their land – typically by improving its zoning – and then sell to or partner with developers to realize the maximum potential of their land holding.
Strawbridge Commons at the Village of Honeygo in Perry Hall - Baltimore, Maryland
One of our latest collaborative projects is Strawbridge Commons at the Village of Honeygo, in Perry Hall (greater Baltimore).  To this established and highly-regarded neighborhood, we are bringing a thoughtfully-planned high-end town home community.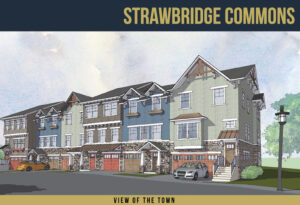 Because we believe in smart growth, we have designed a higher-density land plan for the seven-acre site that takes advantage of the property's close proximity to HoneyGo Village (the local town center) and Gough Park (a newly-created 17-acre green open space with athletic fields, a pavilion, and walking trails).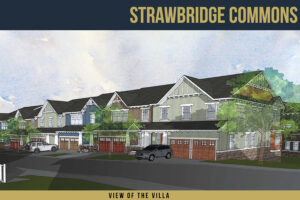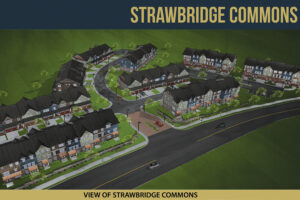 Residents will be able to leave their cars at home, and walk to dinner, shopping, and other services; they will also be able to walk a few short steps to the park for a picnic, a game of Frisbee, or other sporting activities.  Part of smart growth is to provide housing and community where amenities like shopping, dining, and recreation are concentrated – creating a livable, walkable, and appealing community for a greater number of residents.