759-unit housing development in the works near White Marsh Mall
By Melody Simmons
Baltimore Business Journal
A 759-unit development is in the works for a large parcel of mostly undeveloped land near White Marsh Mall in eastern Baltimore County.
The 125-acre Villages at White Marsh will sit off Bucks School House Road and Perry Hall Boulevard, about two miles off Interstate 95, and stretch north behind the Baltimore County police station and west of the mall.
The project by Randallstown-based Village Development Group will have 209 townhouses, 25 single-family homes, 340 apartment units and a 200-unit assisted living complex as well as a public park.
It will be the latest development in eastern Baltimore County. Nearby, Greenleigh, a massive mixed-use project off Route 43 spearheaded by St. John Properties, is underway and the redo of a former airplane hanger by Blue Ocean into the Aviation Station sports complex is in the works in Middle River.
"The Villages at White Marsh will bring some uniformity to that area," said Baltimore County Councilman David Marks, who represents the area and has worked with Village Development on a planned unit development for the site for the past two years.
Marks said planning for The Villages at White Marsh have been ongoing for about a decade, with fits and starts over zoning and land acquisition issues.
Village Development principal Steve Weinstein said on Tuesday he acquired a total of 13 properties for the footprint and paid $27 million. Stephen Ferrandi, principal of Maryland Land Advisors, steered the sales.
"I have brokered land for the last 24 years, and this transaction was the most complicated I have ever sold because of the number of separate parcels involved all owned by individual families as well as a church that I had to get on the same page in order to create such a major development," Ferrandi said.
The properties today hold a small goat farm, Immanuel Baptist Church, open space and former farmland, much of which will be converted into the sweeping suburban community. The church sold its building and property to Weinstein and is relocating to a new site nearby. The goat farm owners declined to sell their property, Weinstein said, and will remain in place.
"There were 13 different sellers we had to work this out on, some of them came in as groups, some were family members and others were totally different," Weinstein said. "It was an adventure and it took about 12 months to get done."
With that accomplished, some areas of the footprint were being graded in pre-development work this week. Weinstein said the first phase will include the assisted living complex and townhomes.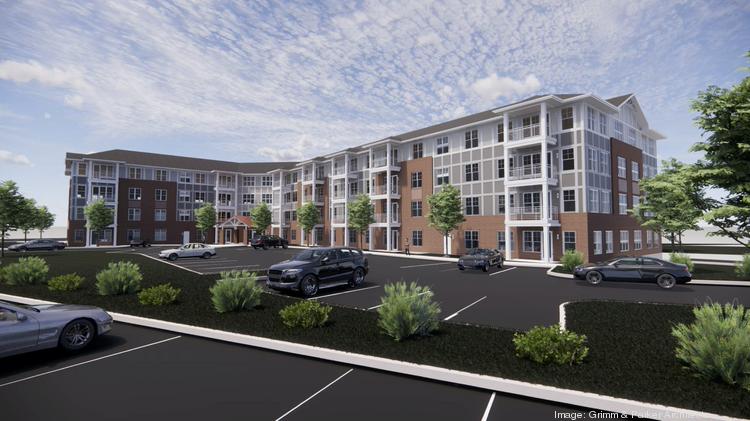 "I think the whole urban sprawl thing that was started by [former] Gov. Parris Glendening in local town centers was an idea to get people near work and shopping," Weinstein said. "We're across the street from the Avenue at White Marsh, the mall, the Giant and tens of thousands of jobs in that corridor. It's a perfect location for that."
The Villages at White Marsh is expected to cost about $100 million, Weinstein said. It is scheduled to be completed by 2025.
Weinstein said Village Development will develop the apartment component, which is being designed by Grimm & Parker Architects.
The townhouses and single-family houses will be built by DR Horton and the assisted living complex will be developed by Monarch Communities.